Apr 10, '11 11:03 AM
Caution: Wet paint

After about a year of putting it off, I finally upgraded to Photoshop CS5. One of the fancy new tools in PS5 is the mixer brush. This tool allows you to use your pen tablet to creatively paintbrush underlying colors in a photograph.I made the above image in about 20 minutes using my Wacom Intuos4 tablet.
Here's a YouTube video from Wacom that explains how to use your tablet with the new mixer brush.
Verdict? Pretty cool!
Apr 3, '11 7:59 PM
Chip Kidd's new motto: Bitch, I don't know your life!!
Yesterday I attended Reach, Princeton University's forth-annual graphic design conference. The event had a great line up of interesting speakers and I left Princeton thinking about how I might apply current design trends and concepts to my own work.
The most entertaining speaker of the day was designer Chip Kidd. The guy kills it on stage and I loved his story about a fast food chicken order gone funny. In his story, a customer and a cashier quip back and forth until the cashier ends up yelling: "Bitch, I don't know your life!" Today, as I was editing a few photos from the conference, I decided to google the funny line to see if any background details came up. I found these two clips which leads me to conclude the line is just part of an urban tale. The first clip below was uploaded in 2006 and the second clip is from the movie Baby Mama (2008).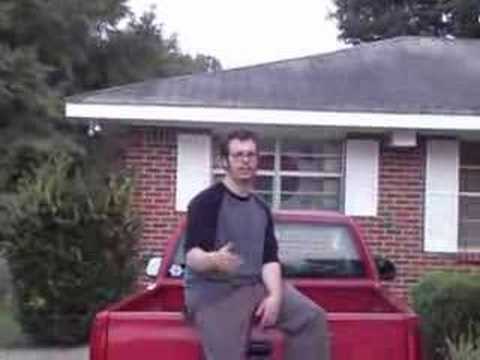 …
Finally, here are a few more conference photos from my very (obviously) stationary seat:
Speaker: Stephen Doyle of Doyle Partners
Speaker: David Reinfurt of Princeton
Speaker: Paula Scher of Pentagram
Speaker: Bethany Johns of RISD
Speaker: Debbie Millman of Sterling Brands and AIGA
Speaker: Willy Wong of NYC & Company